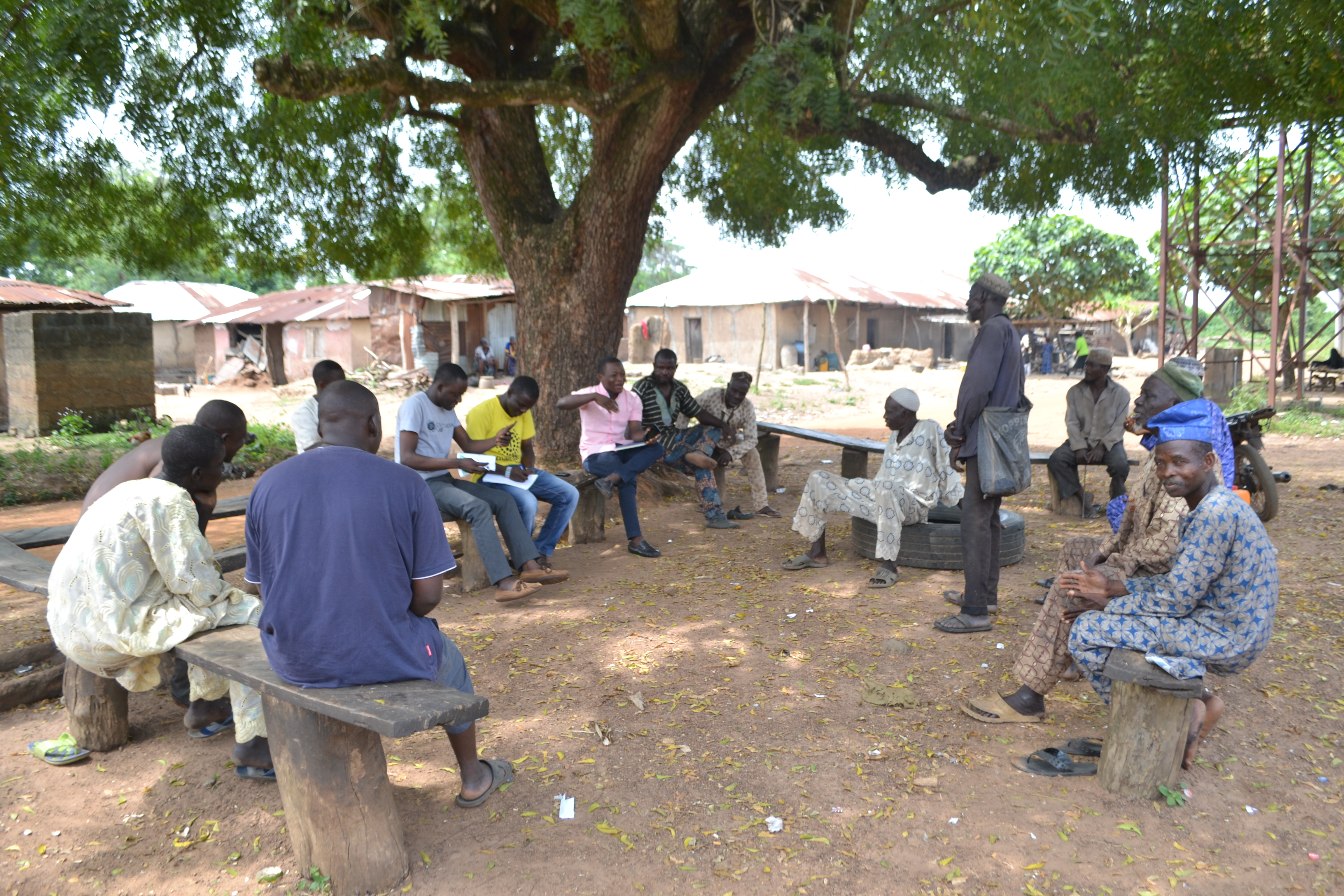 During a mini-town hall with the people of Olorunda, community leaders and representatives bare their minds on issues affecting their welfare. AMPLIFY/Awede Taiwo
The Olorunda community in Oyo State has lamented they have been neglected by government at the local, state and federal levels. Members of the community expressed this concern during a community outreach and needs assessment conducted by Amplify, a civic organisation advocating for development in rural and underserved communities.
The outreach revealed the community lacks power supply, good access roads, functional health care, potable water, among others.
"The government is cheating us a lot," Salisu Raimi, remarked sadly.
The presence of concrete electric poles, cables and even a transformer might suggest the community has access to power supply. But a closer observation will show that the transformer is rusty, overgrown with weeds while some of the electric poles lie on the floor broken. The community has not been connected to the grid forty years after a transformer was installed.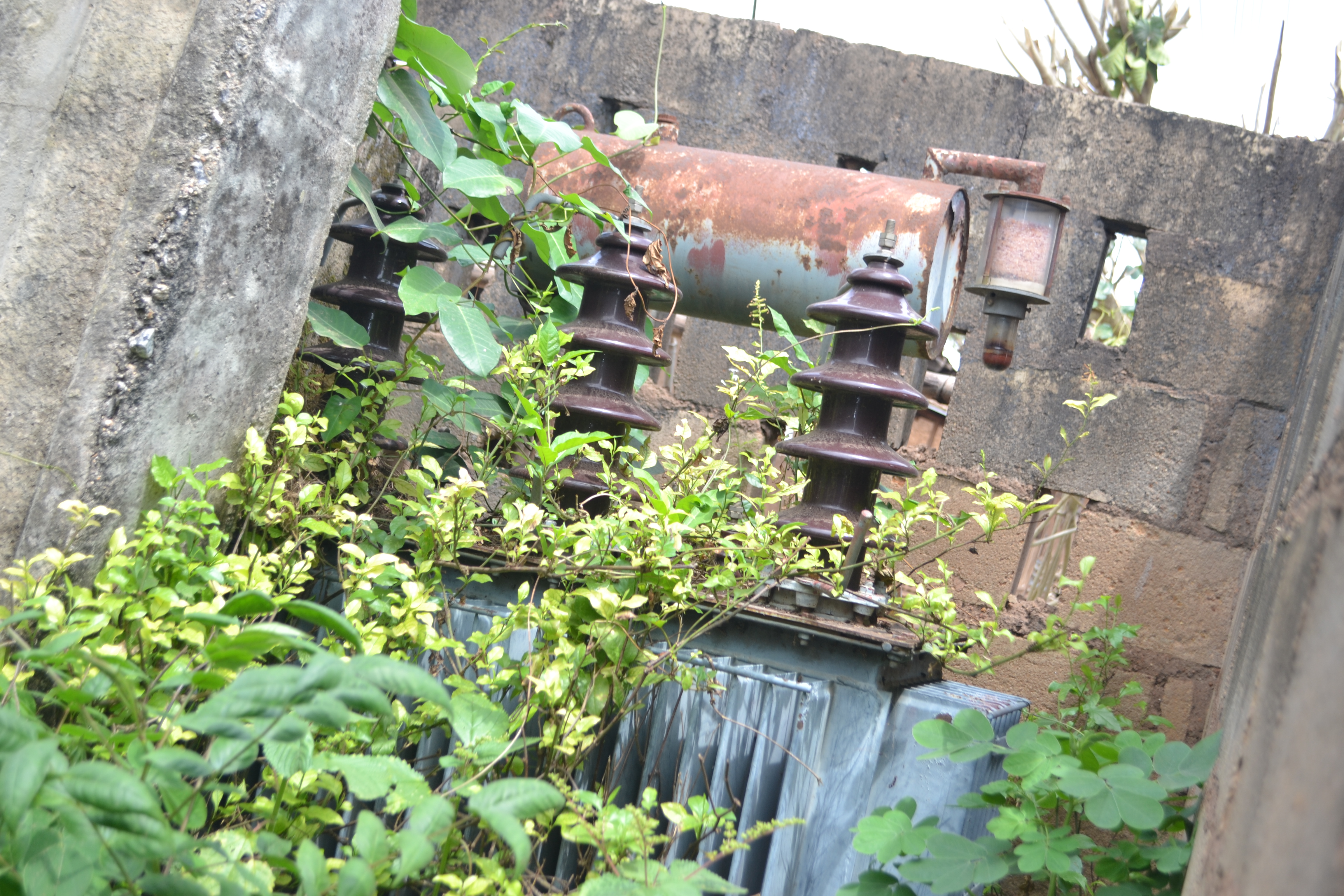 The power transformer has been in the community for about 40 years. Overgrown with weeds and rotting
"It's been about 40 years that transformer and electric poles were brought to the community. Since then, we have not had light," says the community head. "While there are many things that we need, power supply is primary to us.
It is the most important to us" a community elder, Salisu Raimi laments. "We also want to use refrigerator and drink cold water," Muideen Tijani another community member expressed his dissatisfaction.
Olorunda community has a large expanse of arable lands being used for cassava cultivation which provides raw materials for Garri production. Daily, hundreds of trucks convey agricultural produce to the main town. But these trips to and from the community are fraught with challenges as the road are in a bad and deplorable shape. The constant efforts of the community and their neighbours have kept the road in its current shape slightly motorable for users.
"We constructed the road that led to this place," says Yekini Raji. "We were given graders but we were responsible for the fuelling. We also catered to the welfare of the drivers, which costs 50,000 daily and we were there for 3 days".
Access to potable water is a major challenge to residents of Olorunda community. Though there are four solar-powered water points and boreholes in the community, only one of them supplies water for over 500 residents in the community.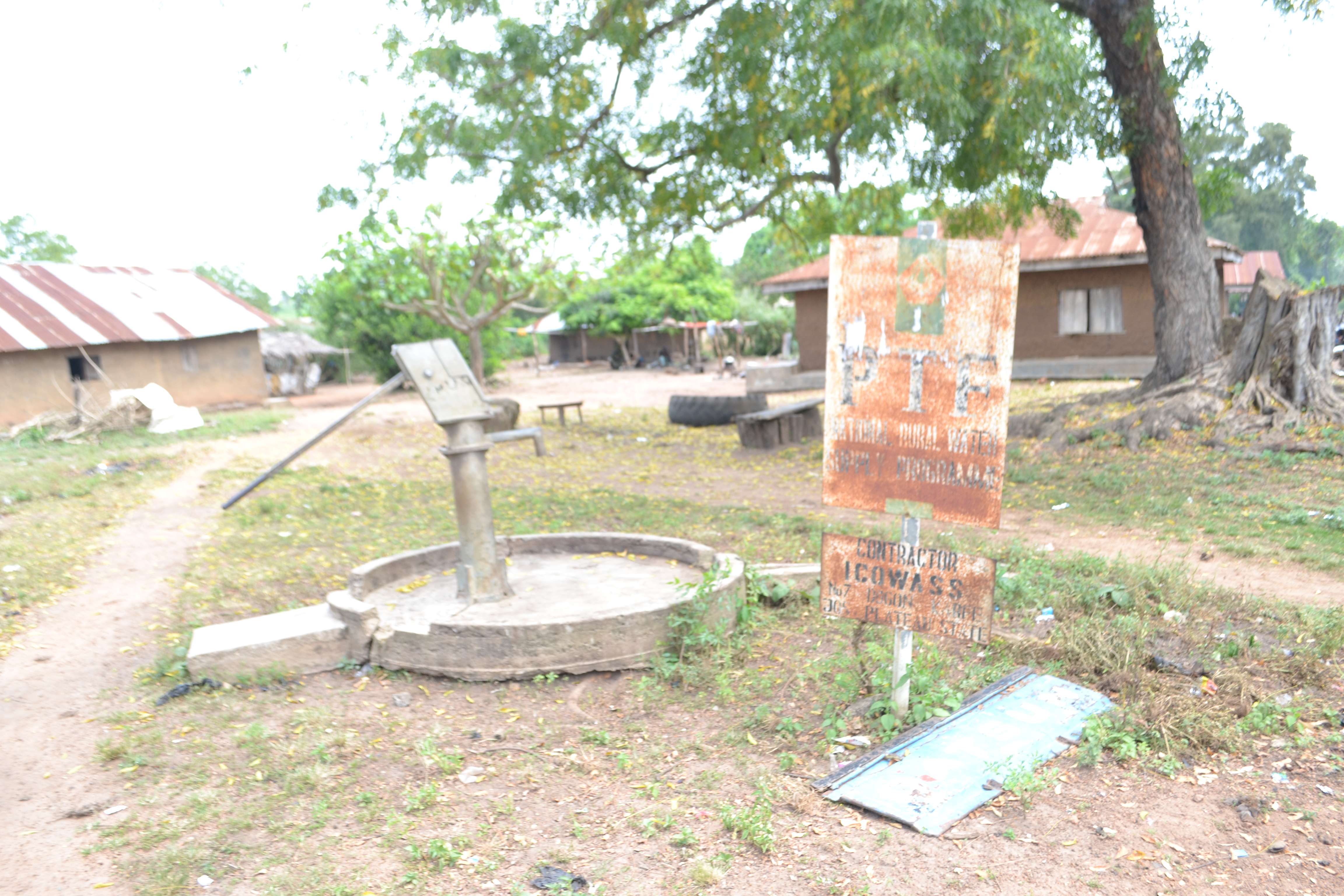 Built in 1987 under a project funded by UNICEF and Federal Ministry of Health, this borehole is one of the three non-functional water sources in Olorunda community. AMPLIFY/Awede Taiwo
A visit to the primary health centre reveals it is poorly equipped and lacked medical officials. According to some of the residents, there is only one health care officer in charge who does not live in the community.
"If someone needs to be treated and the health officer is not on duty, we will call him on phone to come from Oyo town and attend to the patient." With this kind of arrangement, someone in an emergency situation has limited chances of survival as the nearest health facility to the community is about one hour away.
As the community continues to grapple with the problems of lack of access to electricity, water, bad roads and a dysfunctional health care, it is important to point out that Olorunda has no public primary or secondary school; the modern Garri processing factory has been abandoned as a result of poor maintenance. These challenges might linger as long as the government is far away from the people.